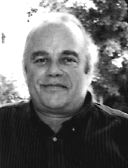 Short biography of Ned Hamson
Ned is currently the editor of The Journal for Quality and Participation. This publication is published by the Association for Quality and Participation (headquarters in Cincinnati, Ohio). Hamson has been the editor of the association's journal since 1985.

The Journal features articles by organizations which are using total quality and participation processes to improve quality, customer satisfaction, labor-management relations and productivity. His duties as editor have brought him into close contact with leading organizations, consultants and practitioners in the quality and participation field.

In addition to his duties as editor, Mr. Hamson has acted as spokesperson for the association in interviews with a wide variety of publications (three articles for Forbes and most recently in Working Woman) and has spoken on the association's behalf at conferences in the US, Israel and Australia. He is also the AQP staff liaison to the AQP's Public Sector Taskforce, its International Advisory Group and its Critical National Issues Taskforce. He represents the AQP on a national coalition of organizations which are working together to promote community quality councils and assists the Federal Quality Institute in planning its annual conferences.

Prior to joining the AQP, Mr. Hamson was the administrative assistant and legislative assistant to two different City of Cincinnati councilmembers from 1974 to 1985. Prior to those positions, he held a variety of positions in both the public and private sector. The organization's include: The University of Cincinnati, Herschede Jewelers, The Smithsonian Institute, Epoxylite Corp., Aerojet General, and the Los Angeles County Probation Department.

Mr. Hamson holds a BA from the School of International Service at American University in Washington, DC and a MA from the University of Cincinnati. Both degrees were in political science with special emphasis in international affairs, economics and public administration.

Mr. Hamson also conducted extensive research on political economy during his attendance at the University of the Seven Seas (now World Campus Afloat) in 1966. His research (supported by a scholarship) at this University was conducted in: Tahiti, New Zealand, Australia, Singapore, India, Sri Lanka, Kenya, Lebanon, Somalia, Egypt, Israel, Greece, Italy, Algiers and Morocco.

Addendum: No kids but currently have nine cats, one dog and one rabbit, raccoon and possum that visit once in a while. Climbed the Great Pyramid when I was in Egypt, got handcuffed to the White House fence and spent a night in jail in 1979 even though I wasn't protesting at the time; just trying to walk home from my job at the Smithsonian and walked into a rip roaring demonstration. The conferences that my organization puts on have taken me to cities all over the US and really given me a second education. What's the best part of what I do? I guess it's two things. Every now and then, someone writes or calls to let me know that an article in the publication has changed their life or saved their company. The second is talking and writing to people all over the world about improving their work and communities.

Ned Hamson, editor: The Journal for Quality and Participation
Association for Quality and Participation
801-B W. 8th St., Suite 501
Cincinnati, OH 45203
Tel: 513-381-1979
Fax: 513-381-0070

ParetoKid@aol.com

"This is the time... We are the people... Let's work together... Now!"